The Rent Index is critical.
Fair rents depend primarily on the knowledge of property owners.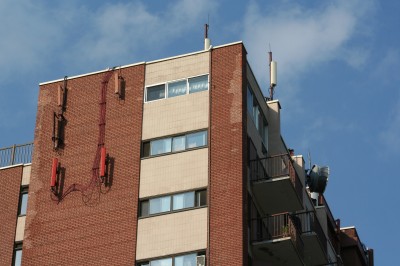 Does your Property Insurance Cover Your Antenna Site??
Cell sites can create an insurance challenge. Do you have waivers?
Antennas attract lightning – covered ? RF injury? Read more…
Fair value? Liabilities? Property control? Taxes?

Response of Vancouver Coastal Health's Chief Medical Health Officer.
USA players have moved into the Canadian market.
Lease purchase agreements can be complicated.
Cell sites can be safe, visually appealing, and profitable.
Have you been approached ? Do you know what you are signing?
Understand the benefits and liabilities?
When is the best time to terminate a lease?
How to proceed if you are a non-profit.
Safety Code 6 – is the property owner liable?
Where are the Safety Code 6 reports for your site?
Are insurers concerned about RF injury claims?
View a variety of Antenna Panels.