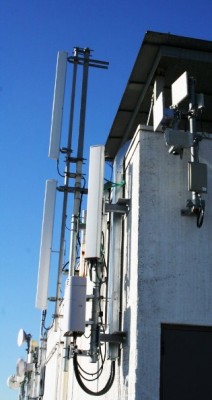 Do you want more income from your cell lease?
Managing cell sites requires ongoing information and checks. Cell sites are continually being modified by the cell service companies. Expect most cell sites to double the number of antennas in the next 5 – 8 years. As a landlord managing cell leases you cannot afford to ignore what is happening on your property. After all most leases make the landlord indemnify the cell carriers from most liabilities and lawsuits. You need to know what is going on to protect your property and make sure you are being paid for additional antennas under the lease.
Ask us how you can increase your rental income now………..
Management documents available from your cell company:
1. ACCESS AGREEMENTS
2. ACCESS APPROVALS
3. ADDENDUM TO LEASE
4. ANTENNA LABELING
5. ANTENNA LICENSES
6. ANTENNAS INSTALLED
7. AS BUILT SURVEY
8. ASSIGNMENT NOTICES
9. AUTHORIZATION LETTERS
10. BUILDING MANAGER
11. BUILDING PERMITS
12. BUSINESS LICENSES – CONTRACTORS
13. BUSINESS LICENSES – SITE
14. CABLE LABELING
15. CARRIER REPRESENTATIVES
16. CARRIERS ON SITE
17. CHANGE NOTICES
18. CO-LOCATION AGREEMENTS
19. COMPLAINTS
20. CONTRACTOR LICENSES
21. CORRESPONDENCE
22. DOCUMENTATION
23. ELECTRICAL ROOMS
24. EMERGENCY POWER
25. ENGINEERING REPORTS
26. ENVIRONMENTAL REPORTS
27. GROUNDING REPORT
28. HEARINGS
29. HYDRO NOTICES
30. HYDRO ROW
31. INSURANCE CERTIFICATE
32. INSURANCE CHANGE NOTICE
33. LEASES
34. LEGAL CONTACTS
35. LICENSING
36. MEMBRANE REPORTS
37. MICROWAVE INSTALLED
38. NOTICE OF INSURANCE CHANGE
39. OFFERS
40. OFFERS CORRESPONDENCE
41. OPERATING LICENSES
42. OWNER POLICY
43. PANEL ID
44. PANEL MODELS INSTALLED
45. PLANT TRIMMING REPORTS
46. POWER ON SITE
47. PROPERTY MANAGER
48. PURCHASE ORDERS
49. RENEWALS
50. RIGHT OF WAY FILINGS
51. ROOF INSPECTIONS
52. RRU ID
53. RRU INSTALLED
54. SAFETY CODE 6 MODEL INPUTS
55. SAFETY CODE 6 NOTICES
56. SAFETY CODE 6 REPORT
57. WORK SCHEDULES
58. SHROUDING NOTES
59. SITE ANTENNA PICTURES
60. SITE MANAGER
61. SITE NOTICES
62. SITE PANEL PICTURES
63. SITE PICTURES
64. SITE SURVEYS
65. SITE TOWER PICTURES
66. SROW FILINGS
67. SROW REGISTERED
68. STRATA CONTACTS
69. SUB-LEASING
70. TAX NOTICES
71. TECHNICAL REPORTS
72. TERMINATION NOTES
73. TITLE REGISTRATIONS
74. TITLE SEARCH
75. TREE TRIMMING
76. VENDOR INSURANCE
77. WORK SCHEDULES