Abstract: Fiber access to properties and buildings is the foundation for all high speed telecom services including Internet Services, wireless services, 4G, 5G, DAS and WIFI6. Property Owners need to control fiber access to obtain fair future rents for telco operations in and on their properties.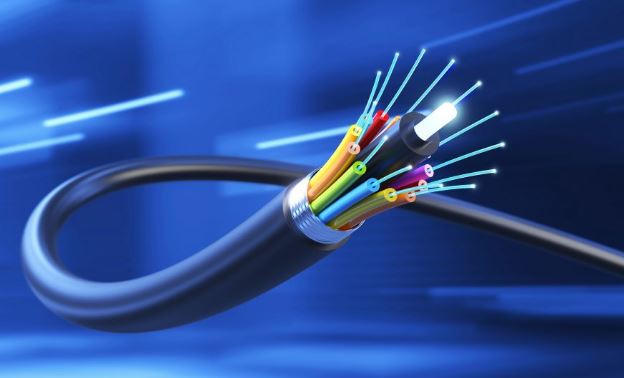 FIBER & 5G DRIVERS:
5G deployment estimated at $45Billion across Canada, driven by 4K Video growth
5G has 1000x capacity of 4G, 100x speed, 90% of wireless by 2025.
(C) 5G range is 100 meters but stopped by windows and walls – limited 5G indoors.
(D) 5G antennas needed near or on most buildings
(E) 85% of cell use is indoors – big problem for carriers
(F) Indoors, Carriers need to put antennas using fiber in every room.
(G) Carriers desperate to control FIBER access to every building.
(H) Fiber Access Agreement – Exclusive control, token or no Rent, in Perpetuity.
REWARDS FOR BUILDING OWNERS
For the first time building Owners have the opportunity to be fairly compensated by Service Providers for wireless services in their buildings. Owners control the internal access of fiber and wireless antennas inside and on their properties. They also control exclusive rights, licenses and privileges relating to their building and property.
New Rent Potential from Service Providers for:
Fiber Access Agreements
Fiber Internet Services
4G macro antennas
4G internal microsites
5G external microsites
5G internal
WIFI6
IOT Services
A typical 4G building site can gross from $2 million to $6 million annually for Carriers.
SUMMARY RISKS:
TYPICAL TERMS OF FIBER AGREEMENTS – NO RENT PAYMENTS
TERM: 10 years then PERPETUAL annual renewals – no Owner termination allowed
WIFI – Exclusive use of public WIFI or similar networks and Carrier DAS restricting use for all other cell, teloc and internet providers in Buildings and on the Property.
In-Building Wireless Equipment – exclusively install base stations and antennas in all parts of the building without restrictions or rents for cell, WIFI and DAS etc.
External Cell Antennas – Service Provider may install external tower and rooftop 4G cell antennas and 5G antennas anywhere on the building or property without Owner consent or rents.
No Other Services – Restrict all other carriers and internet providers
ACCESS- to all Common areas, Property, Buildings, owners tenants residents at no cost to Carrier
License – use in, over and under all Common areas, rooms, segregated areas without Owner approval
Carrier Obligations – Carrier has no obligations under agreement and can eliminate any part with a notice to Owner at any time
Assignment – Carrier may assign and license rights to any party for rent without Owners approval.
Hydro – use of Owners hydro and emergency generator and require Owner to attribute all hydro costs owing
Equipment Installation – Owner may not control any aspects or conditions
Locks – all equipment spaces may be locked by Carrier's authorized personnel
Fixtures – and internal antennas installed in common areas and tenant facilities are the Property of the carrier and defined as "movable" not fixtures
Insurance – the Carrier has the right to self insure
QUESTION: Will occupants welcome one supplier for all telecom needs?
Owners should address future vacancies from perpetual restricted telco services on building valuations.
RISK DISCUSSION:
The typical term of Fiber Agreements is 10 years with perpetual annual renewals controlled by the Service Provider. No options or choices for the Owner or occupants in perpetuity. The Owner will never be able to terminate or question the license under any condition. If however, the Service provider Terminates the license, the Owner has the liability of removing and cleaning up all the Equipment, cabling etc.
WIFI public frequencies are to be limited in-building by the Owner for all other Service Providers. By providing these terms to the Service Provider, the Owner may be liable if they are found contrary to government regulations. Similarly, by providing unconditional 24×7 access, the Owner may open other liabilities.
The control provided by this Agreement might inhibit any other service provider, telco, IOT service and whatever the future brings in wireless technology from servicing the Owers property and buildings without the approval and control of the Carrier.
Owner agrees that without the prior consent of the Carrier, it will not enter into an agreement with another service provider relating to the provision of a public Wi-Fi network (or any other similar technology) on the Property(ies) or in the Building(s), with the understanding that multiple Wi-Fi networks could cause service interruption or interference with the Equipment. This restricts all other carriers from providing fast Internet service (WIFI6, DAS) and can limit 5G deployment throughout the property.
The Agreement also provides for uncontrolled installations, maintenance, repairs, modifications, operations including equipment, fibre, base stations, Remote Radio Units (RRU), wiring, conduits, risers, pathways and "similar" unspecified facilities, in, on, over and under all areas, rooms, segregated areas, Common areas in the building and property including access to and from public streets and roads forever for no financial considerations. The Owner must approve all such installations without condition or delays – a considerable liability. Such rights and installations will likely reduce wireless services from alternate providers indefinitely. Not an attractive situation for tenants or buyers.
The Service Provider also obtains access to the Owners hydro at the Owners administrative cost. AMC recently got back $42,000 for a client in forgotten hydro bills from one Service Provider. Hydro use can grow with these installations if not managed.
This license also provides for the installation of multiple 4G/5G microcell facilities adding antennas, radios, equipment and cabling anywhere internally or externally on the property or building without restrictions or controls. It is expected that 4G/5G operations will carry 90% of the cell phone traffic within 5 years. Again, such Service Provider perpetual privileges will never pay the owner any rents. Service Providers can gross $4,000,000 annually from 4G sites alone.
The "rights" of the Service Provider are to install as much Equipment with no conditions or no Equipment. The Owner has no control and there is no timeline for installation so if the Service provider has not provided notice, the building can remain in perpetual limbo. This might restrict a Building from ever becoming attractive to other carriers as well as damaging its asset value. The carrier may also license any of the rights to any other telco service provider and receive control and rent in perpetuity throughout the Property and buildings.
This License is also perpetually assignable and can perpetually grants rights to any third party – for example 4G/5G microsites to other Service Providers with no conditions or rents to Owner.
The Service Provider may self-insure for all Commercial General Liability – the Owners insurance adviser should be consulted on this.
Building Owners need to address the potential consequences of Fiber Access Agreements before engagement.
Owners should advise their property or building managers regarding Fiber Access Agreement risks.
Owners should consider a standardized Fiber Access Agreement under their own terms.
/rb