Vector Diseases on Campus
Covid won't go away in your lifetime. Just like the flu.
I was born in Melbourne Australia and moved to Winnipeg with my Aussi father and Canadian mother. Grandad was the editor of the Winnipeg Free Press Prairie Farmer for 35 years and had a house for us. Dad sold school supplies to school boards and moved us later to Edmonton – then Vancouver. I was a shy science nerd and received Masters degrees in Applied Science from SFU and London University and a D.I.C. from Imperial College. I returned to Vancouver taught college biology – loved the teaching – but not the politics. Then mom changed my life.
When I left teaching, I talked to mom. She asked me to describe my ideal job – I wanted to travel worldwide, apply my knowledge and help others. She asked "who does that?" I mentioned the United Nations. She said " Who is the head of the United Nations?" I said "U. Thant". She said phone him, tell him your story and ask if they can use your services." "Go to the top!"
After days of working up the nerve, I called New York and got his secretary. He said they don't get many calls like this. "I don't know if we can help but she has a friend at WHO in Geneva who might know something." I got a call an hour later from her friend at WHO who happened to be the assistant to the President of WHO. We talked about a technique I developed in London to chemically "fingerprint" animal populations to map their movements.
He told me about River Blindness Disease in West Africa. Broad areas across Africa left villagers blind. The vector is the same black fly we have in Canada. We don't have the disease in Canada because winters break the vector cycle.
He asked if I could come to Geneva if they covered all my costs. I jumped a flight and spent the next few months with WHO in Geneva and West Africa.
The trick to controlling disease is to understand their sources and outbreaks.
We sampled flies in all the rivers within 500 km and trapped flies the villages.
The chemical "fingerprints" were compared. We found that most of the vector flies from one small river to the west and by focusing there – we got control. River Blindness has not gone away – it probably never will – but it is now under control and people can live with it.
How can this apply to Covid on campus?
WHO indicates that Covid and variants are here to stay. Vaccination is critical but 8 percent of those fully vaccinated will get and spread the Delta variant. Another 6 variants are being tracked.
Covid touches every campus trying to stay open safely.
What can be done beyond vaccination certificates and self monitoring?
Find out where the outbreak areas are, who was there and act. Campus management requires daily Covid status on who, where and when on campus.
We have a cell phone based app that tracks all of these.
Get daily screening before entering buildings.
Do it externally saves – time, speed, cost, politics & lives.
Those exposed on campus need notification and prompt isolation.
Tracking access provides the tool to keep things open.
Everyone on campus appreciates an open and safe campus.
Time is of the essence.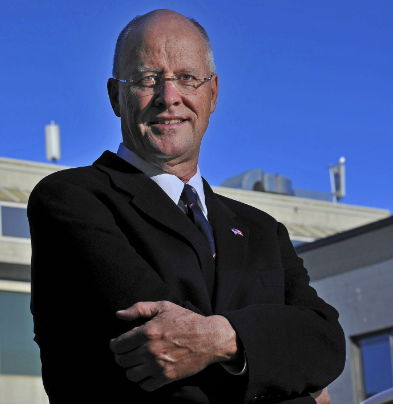 Roy Bennet, founder of Antenna Management Corp.
Interested in learning more about Antenna Management Corp., its services, or the NokNok Site Access System?
Book A Consultation Meeting Today!