How much is a cell tower lease worth?
In Canada, a typical cell tower can gross $3 million per year for Rogers, Telus, and Bell*. A fair rent compensates the owner at 1 -2% of the annual revenue generated by that tower, which amounts to $30,000 annually.
Cell tower lease buyouts run about $250,000 cash depending on terms.
*It should be noted that Telus and Bell often share antenna sites in British Columbia, Alberta and Ontario, but do not compensate an owner accordingly.
The telecom service provider retains ownership of all the equipment, including tower structures located on the property. In exchange for rent, property owners grant cell service providers with a 24×7 easement with access and unlimited space for the carrier's equipment. Carriers increase site capacity typically by 10% every year.
I am a property owner. A cellular service provider contacted me regarding a cell tower lease. How can you help?
Antenna Management will review the service provider's offer, review your goals and negotiate an agreement that pays above market rents every year of the agreement while protecting your assets.
I manage a building, and the telecom company wants to add more equipment. Should I agree?
If your lease requires the Carrier to get your permission for modifications, you should negotiate more rent. Cell phone service providers increase the capacity of their towers by adding new equipment approximately every 30 months. Adding new equipment can result in more visits from service provider technicians, increased hydro bills, and possible membrane damage to your rooftop. Generally, they do so without any additional rent paid out to compensate property owners for the increased traffic or risk.
If a service provider has approached you to install additional equipment, Antenna Management can perform an antenna lease agreement audit [LINK 1] to determine your options and help you negotiate fair compensation. We also can help you monitor access to your property for free using the QRAccessible System.
I own property. How do I get a cell tower lease?
We strictly represent property owners. We negotiate and manage leases.
Currently, cell towers use 4G technology and location of cell towers are determined by their RF engineers. Generally, it is not worthwhile to market a property for 4G. However, 5G is another matter. Over the next five years, cell service providers will switch over to 5G which will carry 90% of cell and internet traffic. Because the 5G network operates on a shorter wavelength than 4G, carriers will need to place antennas 100 meters apart and at every 10 m of elevation. This means that every building with two or more stories is a potential 5G antenna location.
Learn more about 5G technology and what it means for your property.
What is a fibre access agreement?
5G technology needs fibre cabling to operate and Carriers need permission to install fiber for wireless purposes. Telecom service providers will need to rewire buildings and other structures with fibre optics in order to connect their antennas and internet services to the new system. These upgrades require negotiations between cell phone service providers and property owners to arrange access to complete the work and perform maintenance under a Fiber Access Agreement (FAA).
Telecom service providers have been signing FAA with property owners that allow their technicians to free access buildings to rewire the structure for all wireless and internet services under terms that include 24×7 access to everything, no equipment restrictions, exclusive terms, and in perpetuity without offering the property owner any compensation. Never sign a fibre agreement without advice, book an appointment to find out how we can help.
What does 5G integration mean for me and my properties?
Within the next five years, all internet access will operate using the new 5G network. The 5G network has 1000x the capacity of 4G, is 100X faster and uses much less energy than 4G. The downside is that 5G has a shorter wavelength, reducing antenna reach from 1 km to approximately 100 meters. Also, 5G cannot penetrate walls or windows.. To use a 5G phone indoors at design speeds will require indoor 5G antennas in every room.
The shift to streaming entertainment services, cloud-based applications, and work-from-home arrangements means that accessing the 5G network will soon become a priority for residents, landlords and businesses. Cell service providers expect property owners to install Distributed Antenna Systems (DAS) in their buildings to keep up with demand. Building managers will either have to negotiate fibre access agreements with service providers to install the DAS network or establish a proprietary system independently.
Antenna Management can advise you on the solution that best suits you and your tenant's needs. Contact us today for a consultation.
What do you charge for your services?
Antenna Management charges a percentage of the rent generated from wireless agreements that we negotiate and manage for our clients on an ongoing basis. We are always able to negotiate much more rent to offset our fees.
Cell towers can be found on the roof of most Canadian hospitals. Canada has very strict Safety Code 6 standards for wireless operations and service provider engineers certify site safety as a condition of their operating license. Property owners can request a Safety Code 6 report at any time from the carriers. We are not aware of any peer-reviewed medical journals demonstrating any correlation between cell sites and adverse health outcomes.
The growth of 5G represents an opportunity for every building owner and manager. Share your situation and goals with us in confidence. If we can assist or not – we will let you know. We are looking for long-term relationships.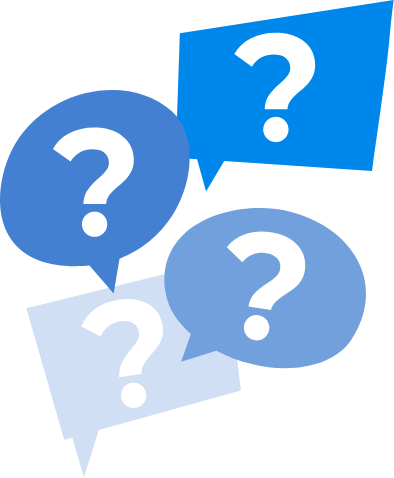 Do you have questions regarding a proposed or existing antenna lease or fibre access agreements?
Would You Like To Know More About Our Consultation And Negotiation Services?
We Will Be Happy To Speak To You.